A couple of days ago we visited the former barracks Fritz Toussaint, that was previously closed for one Century to the public, and is now occupied by projects interested in urban collectivity and sustainability; it's situated 15 minutes away walking from the Solbosch Campus where FOSDEM happens: a perfect place to host OFFDEM.
We visited a number of potential places and were unanimously welcome with the prospect of OFFDEM!
In the next few weeks, we're going to confirm spaces to use according to the expected attendance.
Location
Two entrances:
Rue Fritz Toussaint 8
Avenue de la Couronne 227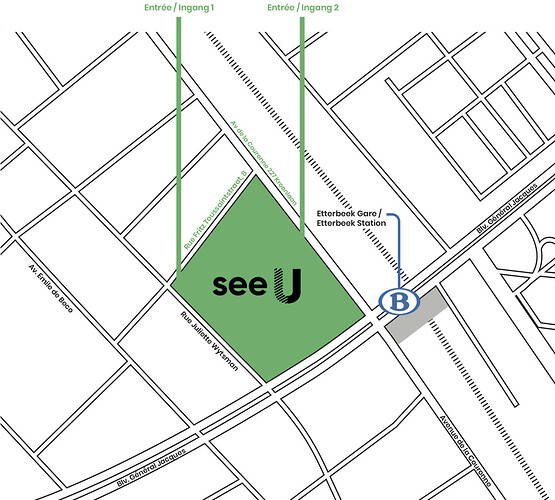 A 15 minute walk from FOSDEM.
Spaces
They're mentioned in order of the visit.
All spaces are minutes away from each other, part of the same building complex, which is comparable to FOSDEM area.
Hors Catégorie
A really friendly bike repair shop. Besides fixing, or helping you fix your bike, they have a bar a chill area.
They propose to give us a room suitable for a meeting of up to 30 people, equiped with a projector and screen.

Halle
The large exhibition hall would be used as the main meeting place. It can host hundreds of people, maybe a thousand, and it has a bar and some food. It's not sitting friendly, probably noisy with lots of conversation, but away from the rain.

A 400 places cinema that we could use for opening and closing ceremonies and eventually for some larger meeting, depending on the availability.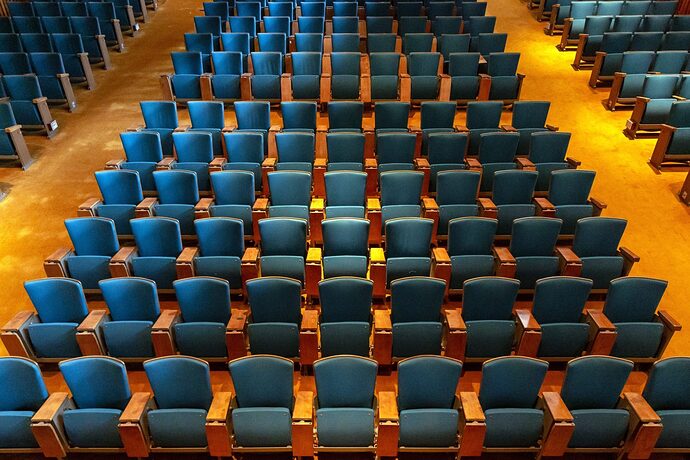 L Building
This building is not used yet, and may be rented for the week-end. It is not equiped with heating (yet) so this might be a problem. Otherwise, it has 2 large rooms that could each host a closed meeting of about 50-100 people.
Given the uncertainty of the comfort in these rooms, and the extra price tag, we'd rather use it as a second choice.
The IllegaaL brewery is a non-profit association based in Brussels whose aim is to bring together artists and brewers around a common project: Make the best beers in order to finance/produce/support/distribute artistic projects.
They would be open to quiet invasion, to be defined. They're happy to serve beer, and we could even have an OFFDEM beer, why not?
KomChétamère
Located in the same building as the brewery, and above the Kinograph, KC offers food and beverages, and can provide a space for up to 40 people to assemble.

Bâtiment P
Last but not least, the "P" building is the old police gate at the entrance of the barracks. Alain has offered to host our HQ there, and eventually host a few (2-3) volunteers for sleeping. It's a bit Spartan, but if you want to save time and be on site, that's an option.
Behind this building is the federal police datacenter. Above the building is a huge mast with antennas, mostly unused, where there could be some wifi antennas to cover the zone (hint, hint).